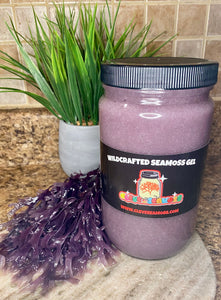 I was nervous... but
I loved it! The taste is not strong at all. The taste reminds me of the purple seamoss. I would recommend this product.
Chondrus seamoss
The taste is bitter but the benefits and the way it make you feel are next level . Going to place another order . I take it and chase it with some fresh juices fruits and veggies
Great Product
This One Is Strong So Be Ready I Cant Handle The Taste Of This One On It's Own But Benefits Through The Roof.
Great Service
The seamoss I ordered was great. It was exactly as described. I really loved that my order was thoughtful delivered right to my door. Great communication and customer service.