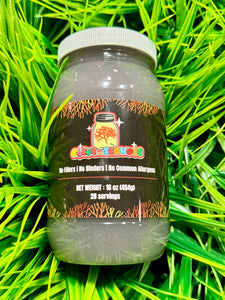 This is my favorite! I see changes in my energy and skin! I love this company!
Best thing I've had ever
Works wells really well! feel a difference in energy when consumed get a jolt like instantly if you take the moss gel but I love this so much i get 64 use it for everything!
Great product!
I love the quality of the seamoss! The website is user friendly they have great quality products with fast shipping. The gel I have dont have a fruity taste its bland, its not advertised with a flavor anyway, its good for the body and i see results i just brush my teeth in the morning before taking and chugg 2 tbsp! Then the magic begin!
Great Moss
I been on the green sea moss for a few weeks now and I definitely notice a change in my overall health. My skin is glowing, my energy is way up I feel great day in day out, my mind is clear no more brain fogs. I just purchased another jar and will be a frequent customer. Thank You Cleve Sea Moss
The best!
Thee best sea moss ever! I tried other seamoss in the past but this is the best. It's given me so much energy throughout the day. I suffer from severe eczema & facial acne and this has helped soothe and clear my skin so much. I have a sensitive stomach as well and this is the first sea moss that DIDNT hurt my stomach! I love how the owners keep in touch and answer all my questions. You all got a customer for life!! Thank you so much 💜 I'm so happy I found this business