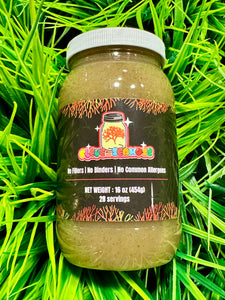 truly worth it
No phony shii i like this product.
Great and strong
The taste takes used too. However I just mix tbsps with water in morning fasted with apple vinegar. Soon after I'm in the restroom clearing out my gut. Used two months so far. So I may need to keep buying more for the ultimate results.
Great
I bought it for my sister she love it
Good so far
Just been taking it for a week now. It's seem to be working. Will come back with update and it have a taste you have to get use to
It wasn't that bad.
My 1st time ordering this. The taste wasn't bad. I actually just ate it out the jar.