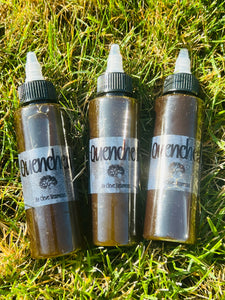 Quenched
This oil is perfect and light weight it's does not leave your scalp or hands oily at all!! You can use it over a couple of days and it's still light weight not clogging pores at all I recommend this product and give it at 10!!! It's amazing. My hair feels like it's drinking a nice cup of water.
Hair growth
I love it it's my second time buying
🌿
I'm seeing and feeling a difference in my hair after a week ... I need more!
Wonderful for different reasons
Great for my grand daughters dry course hair and brings their curls back, Also used on my daughter for hair loss.
Thank you Tammy! We are thrilled to know our herbal growth oil has helped bring your granddaughters curls back. We do our best offering natural products and feedback like yours means a lot to us.