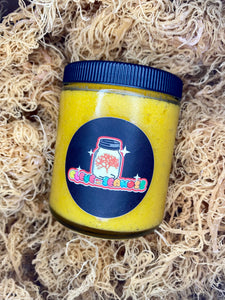 Delicious
Well my order have arrived and I couldn't wait to taste this. Omgeeee delicious! I was going to save this until after my surgery November 4th but it taste too damn good to wait! Thank you! 🔥🔥🔥🔥🔥❤
Immunity Boost
Great taste! Could feel the affects immediately! My go to place for all my seamoss!
Amazing
This is amazing!!! Especially this time of year you need to boost your immune system and this will definitely help do so!
GAME CHANGER
This was my first time purchasing this flavor and let me tell you it is so delicious I could have ate the while bottle in 2 days. Tate wasn't overwhelming and immunity boosting ingredients it helped me get through covid so fast. This is definitely a must buy!!!