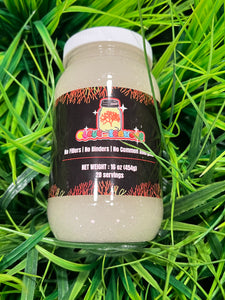 It would've been nice to get information on the sea moss shelf life. Shipping was fast.
Review
Tastes good. I eat it by itself or mix it in smoothies. Will be ordering more
Yummy
Gold Seamoss is so yummy and creamy. It does not have a bad taste at all. I also added it to my pooch water bowl. I will be buying more. Plus, $35 for 32 ounce is a great deal.
Review
It's my first time using seamoss. It doesn't have an flavor which is good. I like to mix it in my tea. I will be purchasing more
The best seamoss hands down