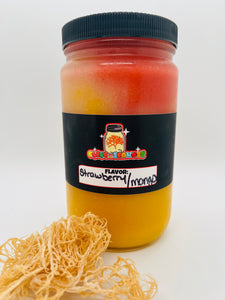 Out Of This World
This company is just the best of the best in and out top tier quality omg this 32oz ain't gonna last I will have to keep ordering.
Mossed Up Or Get Tossed Up
I bought three jars and all taste excellent hard to choose what is best cause they all are.
Unbelievably delicious strawberry/mango seamoss gel
I absolutely loved this amazing product. The flavors were perfectly combined making an unbelievable perfect taste and Heathy at the same time. This product increased my energy & it made me feel amazingly great . It was absolutely worth it i highly recommend this product it will not disappoint you , i am in love with this seamoss gel.