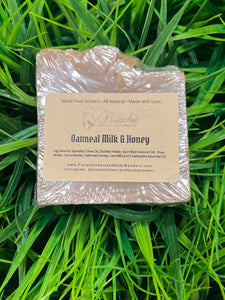 This works like a charm!
Love it… just love it! I have eczema both around my neck and arms. I came across this product and as soon it arrived on my doorstep, I wasted no time applying it. Eczema spots gradually went away each time I use em. Works like a charm I tell you!
Works For Men Too!
I have mild exema on both wrists, the back of my neck, and both ankles. Within 10 days I've noticed a dramatic difference in the texture and feel of the skin in those problem areas. My left wrist and left ankle are now smooth and are a few shades lighter. The rest of the areas are smoother and also a shade lighter. Please note that I am also a daily user of the sea moss as well. I believe that the products are working internally and externally attacking these specific areas. I'm definitely now a believer and a faithful customer!!