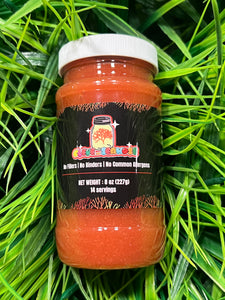 Tasty!!
I love that its good and healthy
In three days it was gonna
How about this for my children and in 3 days it was gone they like the mango better but they got the strawberry tasted like watermelon instead of strawberries but I give it a 10 out of 10 because my children don't really like medicine but then take it cuz they know it's good for them and this ain't medicine this is something that's helping them on the inside so yes we will buy it again
Just Wonderful!
Cleveseamoss was the second company I purchased sea moss gel from. I discovered it thanks to social media algorithms. I appreciated the educational aspects and really followed for a while before finally purchasing. The reels on strawberry gel and the lemonade finally won me over. I am thrilled to say they both tasted great! I also noticed changes in my energy, skin and appetite. Then knew I wanted to invest in sea moss as a 'staple' in my personal health and wellness. I've purchased my next two containers. My plan is to freeze one and reorder as soon as the refrigerated one is finished. I tend to be a loyal customer so as long as the quality of product and service stays consistent, I'll continue to patronize Cleveseamoss!
Seamoss
This is one of the best tasting seamoss that I have ever had. The texture is perfect!