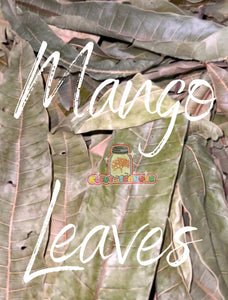 Sea moss and mango leaves
I love the items that I received. I also, in the past, ordered some hibiscus leaves and dandelion leaves. They make an awesome tea. Thank you!
Mango 🥭 paradise
This is an amazing tea I buy it all the time I live by it !!
Mango tea leaf
I simply love this tea I have to say it's really a must buy it makes you mellow and relaxed 😌