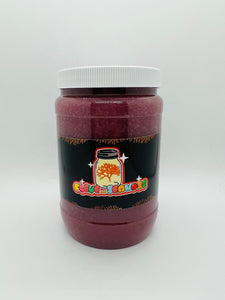 Wow very good seamoss I highly recommend will purchase again
Purple Sea Moss
Very good sea moss and the texture is on point.
Will Buy Again!
I usually get me sea moss from a California distributor but decided to try this local company. I love the consistency and it has a milder taste which I like. The jars are a little smaller than the mason jars I get from the other distributor, but it is a great product and the pineapple sea moss is a favorite😊
Purple Seamoss
I bought 2 jars of the purple seamoss and I got a strawberry as a gift. Needless to say I like the strawberry better because the purple has a awful 😖 taste. I will get strawberry I guess my next order after I get thru the purple jars.
It was for my husband
I brought the product for my husband he said for one it was too small and he said it was alright wasn't all that but he said for the price it should be a little bigger. Like I said I never tasted it but the jars are small