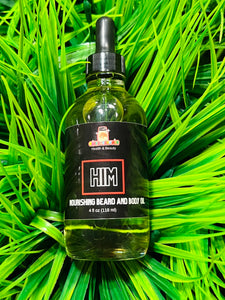 Luv it, being purchasing this beard oil since it became available. Great product, all natural
JUST ENUFF
I ORDERED THIS OIL FOR MY GRANDSONS, 11, 9 AND 6, AND ITs JUST ENUFF FOR THEM!!! ITs NOT TOO STRONG AND ITs A GREAT "AFTER SHOWER" MOISTURIZER, THAT GIVES A NICE SHEEN TO THE SKIN!!!!
💗💗💗
An amazing product
I have been using this beard oil since it was first introduced by Cleve Seamoss. It gives my beard a nice oil shine, and keep it soft and silky smooth. It has a great aroma smell to it, it's like having your own personal aromatherapy when out and about when I oil my beard each morning. Luv luv this product and will continue purchasing it. No disappointment here.
Wooow
This beard oil is the best smells all day on your face and fellas the ladies will love it and compliment this right here is a game changer. I will cop more and continue thanks.
I LOVE IT.
This smells soooooo good and long lasting sweet smell .... softens hair and skin and keeps the shine on your hairs. Great on body real smooth and absorbs fast into skin as well... a must buy... will be getting more I bought 2 already and gave some to family for them to try it out as well.